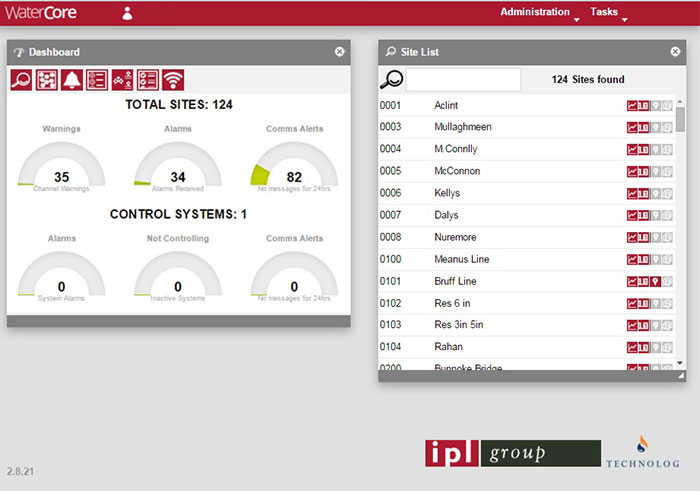 WaterCore builds on Technolog's excellence in data logging, remote data collection and pressure management by complementing its cutting edge technology with a highly stable and configurable web based platform.
Watercore incorporates a powerful web based multi-centre operation, data analysis and configuration of sites remotely. Can be provided on a local Server.
Powerful cloud based multi-centre operation
Data analysis and configuration of sites 'on-the-move'
Site visibility
Remote configuration and management of Technolog's Cello based products
Fully compatible with all modern web browsers
Automated Meter Reading (AMR) data can be displayed in an easy to read table.
User definable pressure control groups.
Easy graphing of sites, with options to totalise data and compare profiles.
WaterCore supports Google 'Street View' to allow visualisation of site locations.
Satellite and terrain map views.